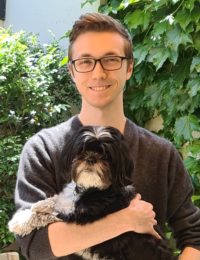 Completing a Doctorate of Veterinary Medicine at Sydney University
James was born in England, but mostly grew up in Sydney. He is currently studying a Doctorate of Veterinary Medicine at The University of Sydney, and is looking forward to continuing to learn and gain further experience in the veterinary profession with The Barracks Veterinary Surgery.
He loves all animals but has a particular passion for wildlife and exotics, and volunteers extensively with Taronga Zoo's science and veterinary teams. James has experience caring for animals of all sorts, ranging from domestic cats & dogs, through to more exotic species like reptiles & amphibians.