Services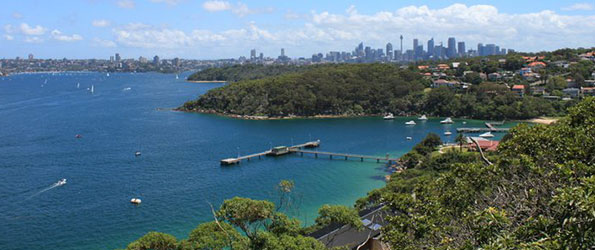 The Barracks Vet Surgery, Mosman, aims to deliver a unique experience for pets and their owners whilst providing a care without compromise veterinary service.
We offer the best possible care for your pets.
This is based on elevated standards in client care, whilst providing a modern environment with the latest in equipment.
Our main focus is on wellness maintenance – keeping your pet in the best physical health and aiming to prevent or lessen the impact of illness.
Services include:
Medical
Wellness exams
Accident and injury treatment
Illness diagnosis and treatment
Geriatric care
Vaccinations
Dentistry
Dermatology
Weight loss programs
Surgical
De-sexing
General soft tissue surgery
Basic orthopedic procedures
Digital Radiography
State of the art digital x-ray unit
Higher quality images
Reduced procedure time with fewer exposures
Images can be easily emailed
Referral access to local medical and surgical specialists
Laboratory
On site IDEXX Vetlab equipment for blood testing – for routine screening profiles through to sickness diagnosis
Urine exams
Faecal exams
Diagnosis of skin lumps
Fast access to external laboratory
Wellness Care
Intestinal worming
Flea and tick prevention
Heart worm prevention
Specialised nutrition
Puppy and kitten care
Skin care
Behavioural advice
Pet Accessories
Puppy Training & Socialisation
4 week program with trainer Mali Rolph of Mali The Dog Trainer
Receive handy hints and a sound platform for training
Access to puppy socialisation in a small class setting
AQIS Accreditation
Australian Quarantine & Inspection Service certified for the preparation and inspection of companion animals for export
Rabies vaccinations
Laboratory testing for export
Medication and treatment programs for export
Pre-export certifications
After Hours Emergency and Critical Care Access
Access to sashvets, a specialised 24 hr emergency and intensive care facility with trained veterinarians and support staff
Physio and Therapy Treatment
In-Home Euthanasia Recommendation
Rest Your Paws – certified Animal Hospice & Palliative Care Vets for home visits
Grooming Recommendations
Puppuccino – Professional grooming pet spa and daycare
Boarding Recommendations for Dogs
Boarding Recommendations for Cats
Home Carers & Dog Walkers